Studio 2 is equipped with the legendary SSL 4048 G + originally used at West point Studio in London. Artists like Simply Red, Tom Jones and Dave Stewart have already had the pleasure of recording with this pult.
Music Studio with ideal sound equipment for mix and dubs
Multitrack recordings are carried out on PRO-TOOLS HD. There are two stationary recording rooms with the possibility to use the living room as separation. The relatively small spaces provide a nice atmosphere. The studio is very suitable for mix and dubs.
The control room is very well equipped with outboard gear gear like Tube-Tech, UREI, DBX, TC, Lexicon, DRAWMER, Amek.
The Monitor systems are Genelec 1038A, 1031A and Yamaha NS10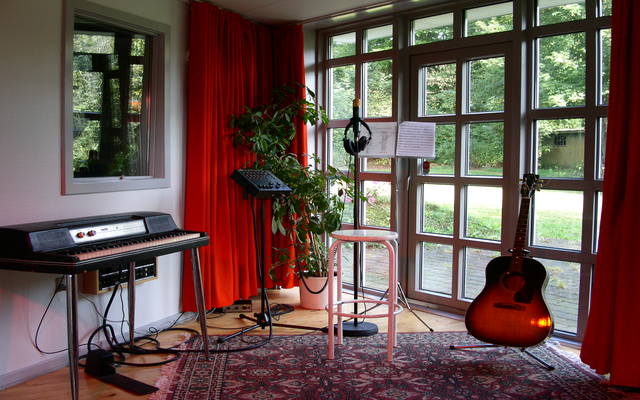 Below you will find a complete equipment list for study 2. The microphone park is available for both studios, and swap equipment is equipment that can be moved from Studio 1 to studio 2 and vice versa.
The following equipment is available for productions in studio 1 and studio 2. To ensure that the equipment is available, a technician must be contacted in good time before Sessionstart.